This log cabin has all the comforts of home and a welcoming feel
In the winter, the cabin gives easy access to some of the sweetest backcountry and nordic skiing in Colorado, along with big views and privacy. Skin up to Marble Peak or No Name Peak or head to the quiet nordic trails found in and above the Crystal Valley. Plenty of sledding, snowshoeing and adventure opportunities are found all over the property for hours of fun for everyone.
In the summer the opportunities are endless. The Raspberry Ridge trailhead is just steps away from the front door. Without getting in the car you can access pristine trout fishing as well as explore the town of Marble on foot. The Yule Creek Lodge is the perfect base camp to explore the Yule Lakes, Lead King Basin, Anthracite Pass, and many other high alpine adventures.
---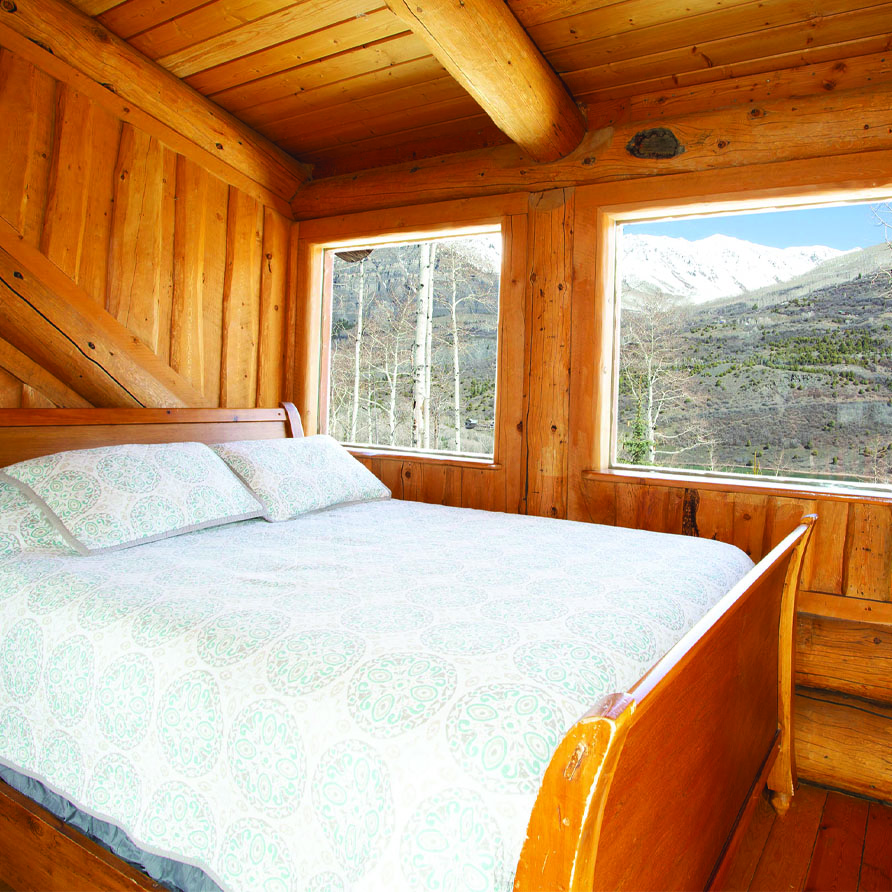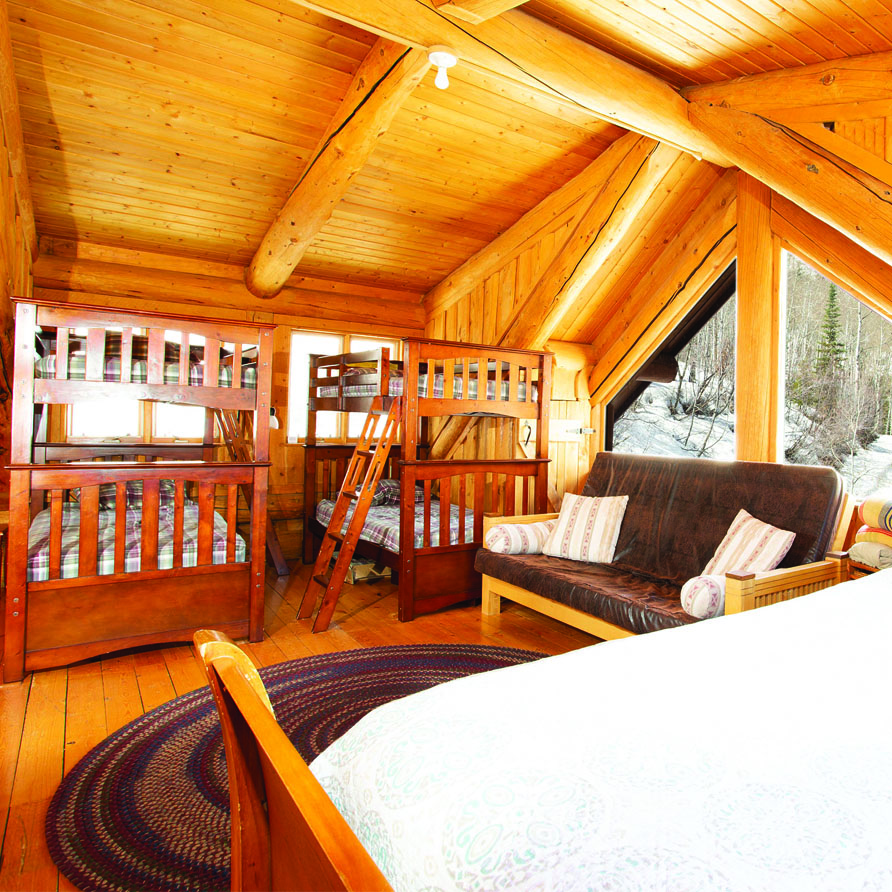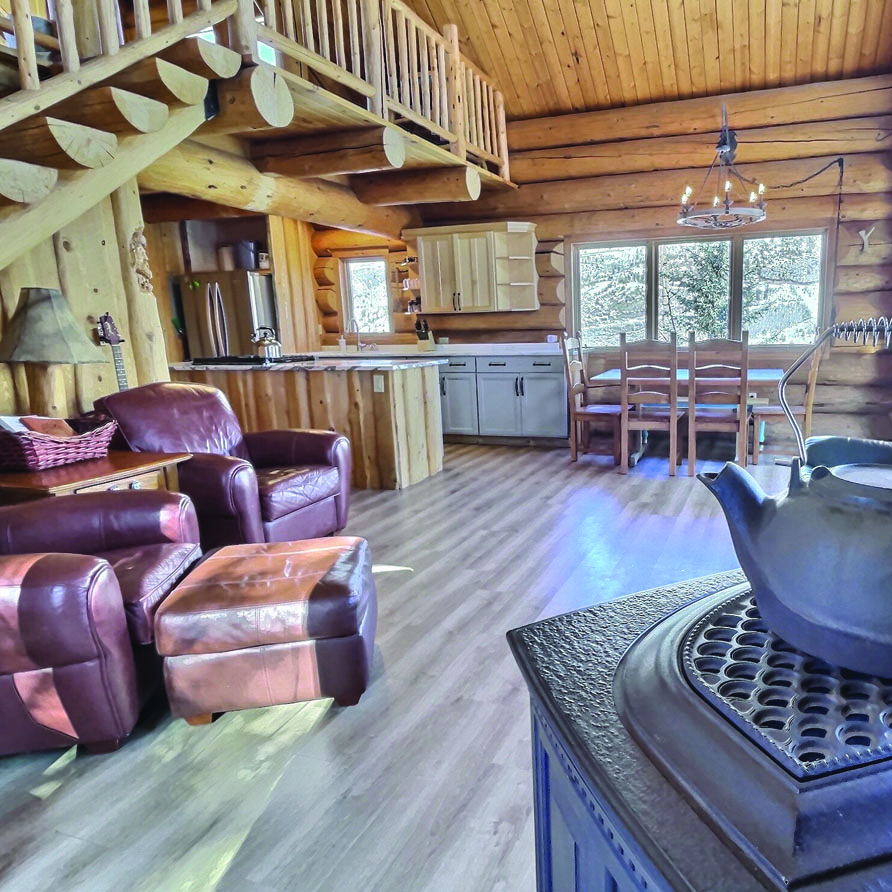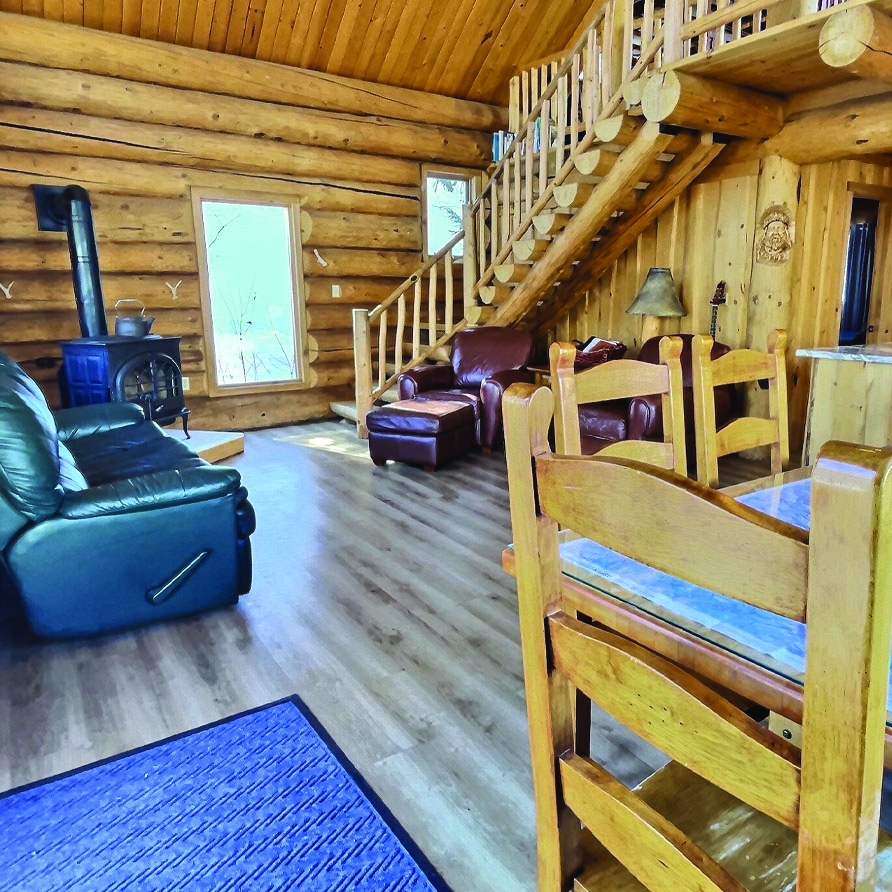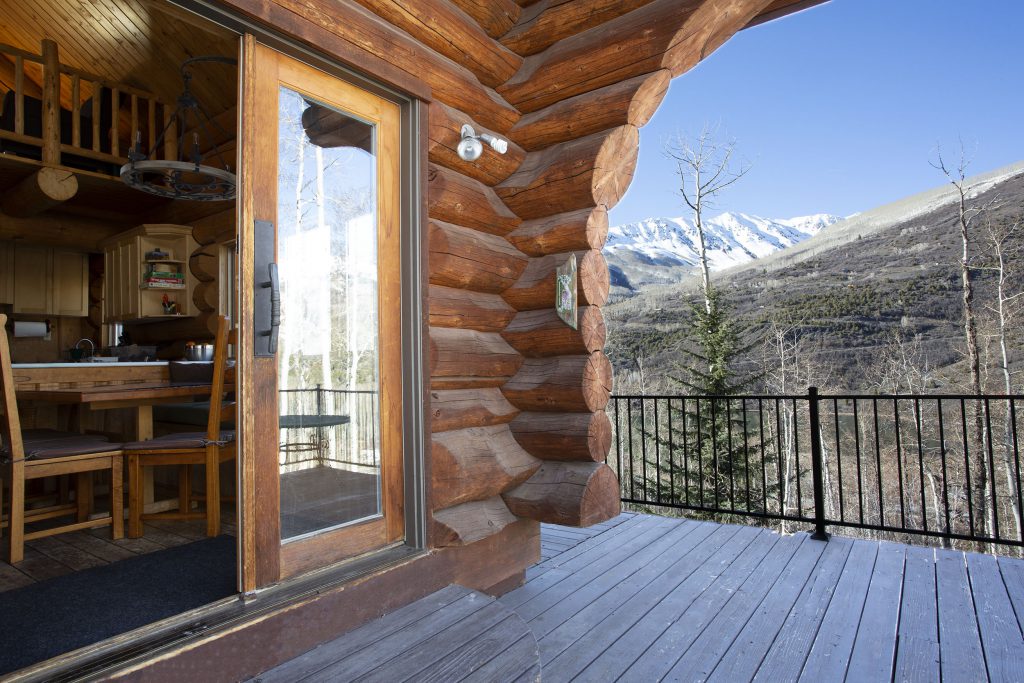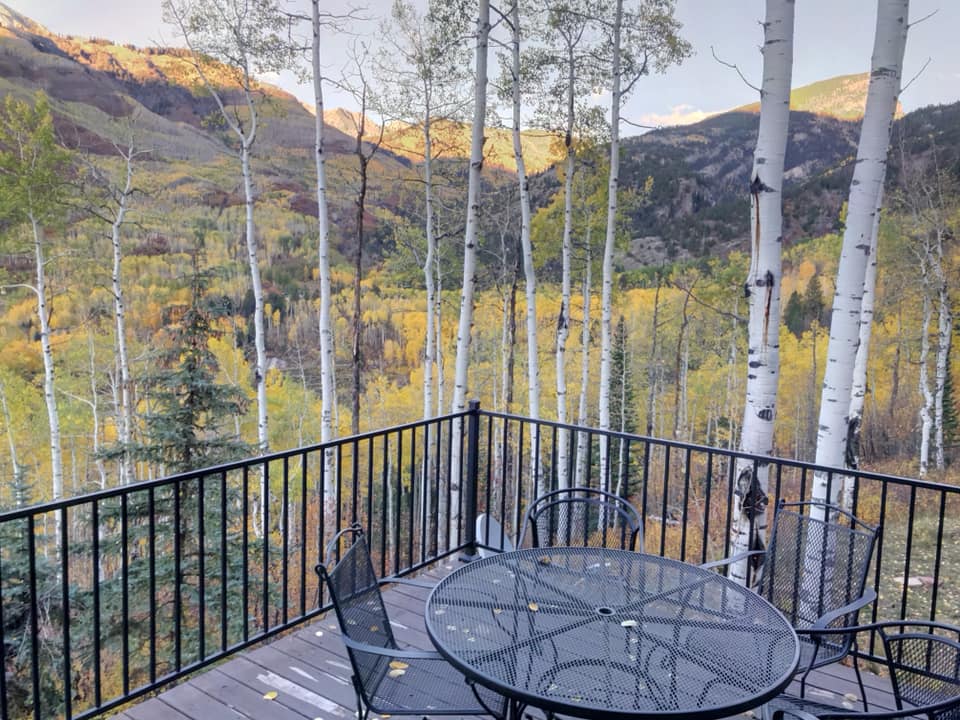 ---
Yule Creek Lodge Amenities
Everything you need for an unforgettable and comfortable stay!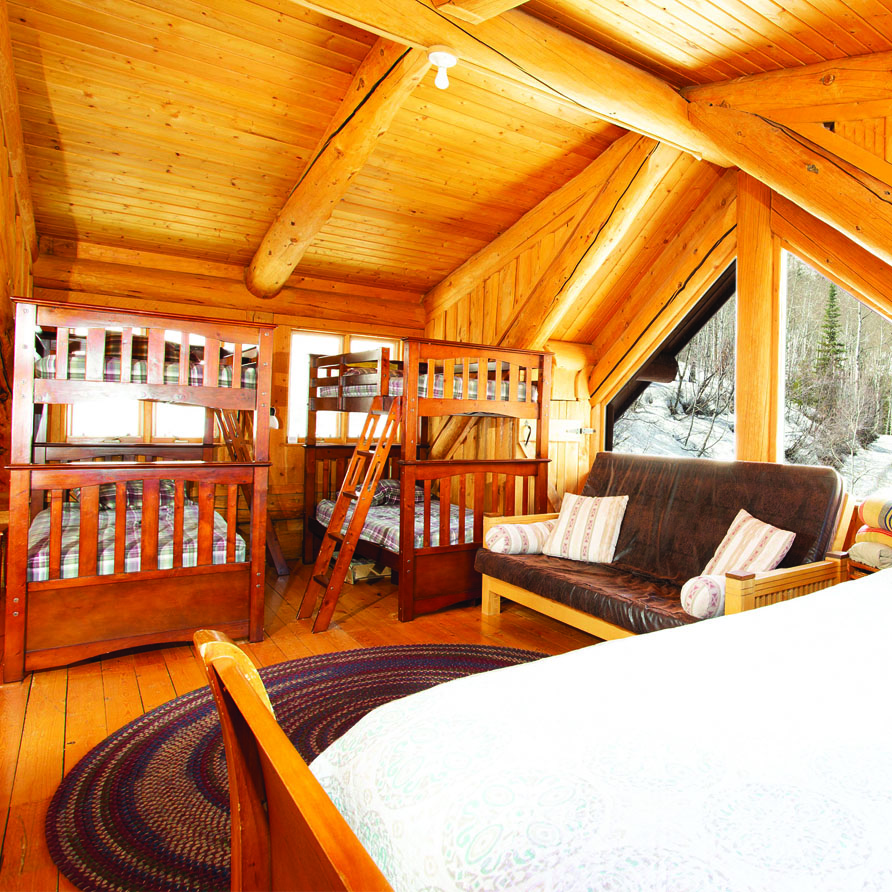 Sleeps Ten!
2 queen beds, 4 bunk beds, and one pull-out couch.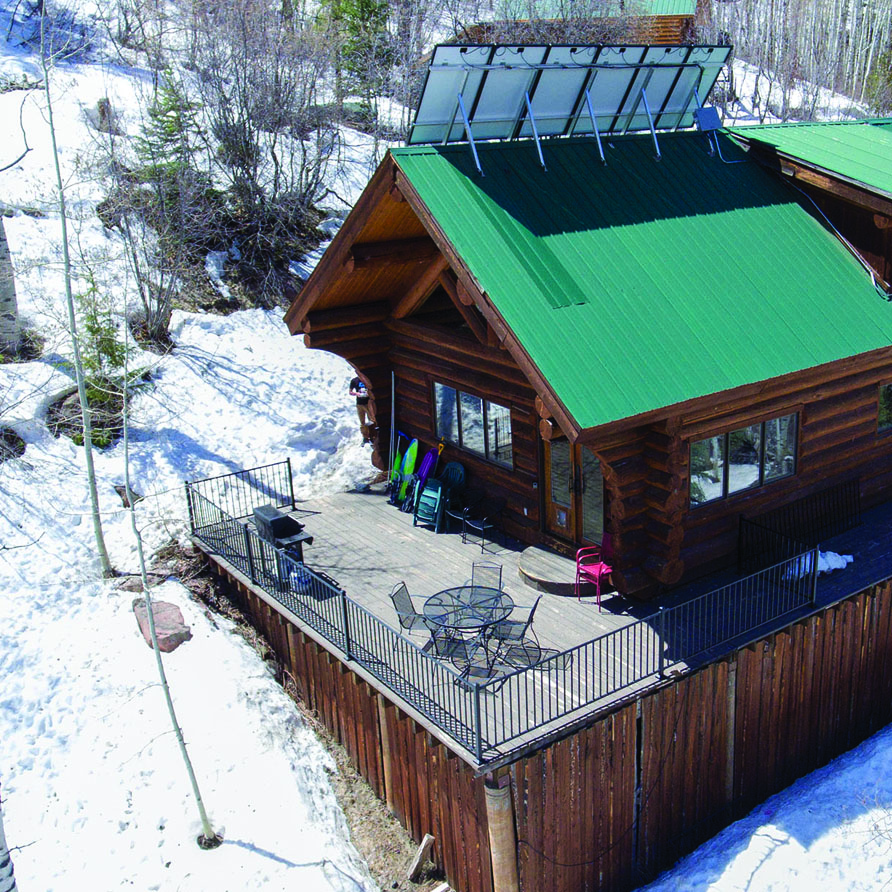 Satellite Internet
We have Hughes Net Satellite Internet and it works pretty well for a cabin in Marble, though it's probably not as fast as what you are used to.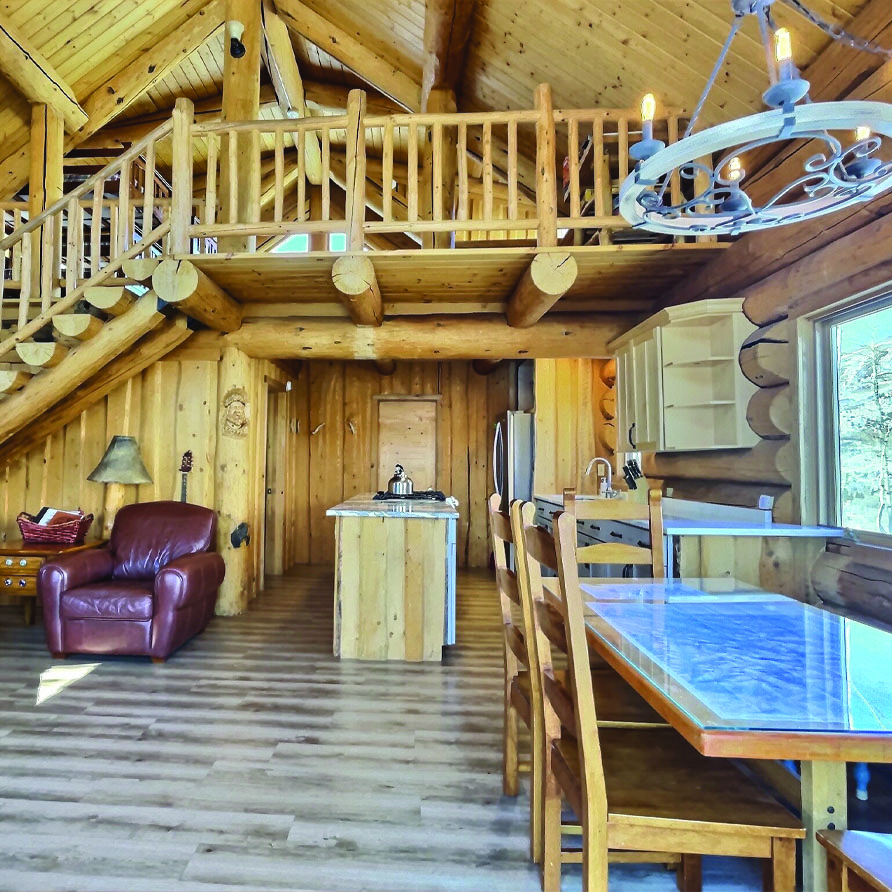 Newly Renovated Kitchen
We have a fully stocked kitchen with all the essentials you should need during your stay. Read more below to get a full list.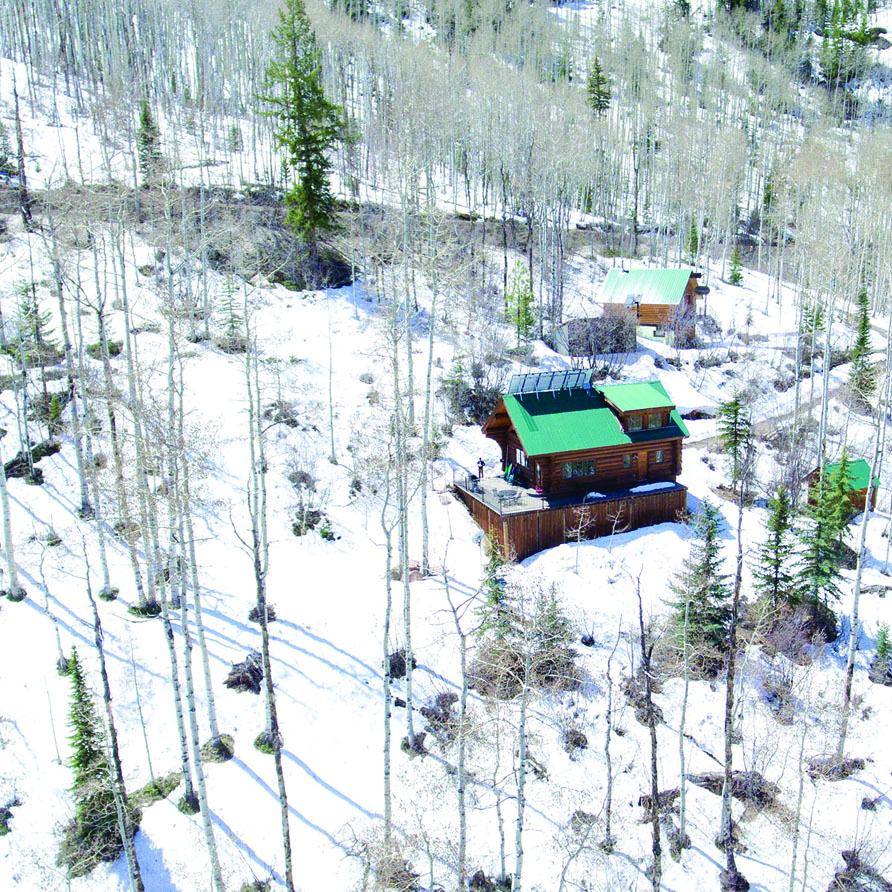 Remote Location
The cabin is located on 52 acres of private land that borders a national forest. It is perched high above Beaver Lake, and you can see other homes on the other side of the lake.
The amenities of this off-the-grid home include running water, a shower, an indoor bathroom, a refrigerator, a gas cooking stove, and a fireplace. The kitchen carries enough pots/pans, cutlery, plates, bowls, etc. to cook and serve 10 people. The cabin can sleep 10 people.
There is a Master Bedroom with a queen-sized bed, as well as an open sleeping plan upstairs with 1 queen bed, 1 queen size futon bed, 2 sets of bunk beds, and a Stunning View!
We have 1 Dog Bowl for your furry friends (We love our animals too!). We will host up to 2 dogs. We do charge a $25 pet fee per dog. We don't host cats, sorry!
We also have added wi-fi access with fairly high speed. It is satellite internet, so it may not be as fast as you are used to, but it works pretty well for a secluded cabin in Marble, CO
Please know that from Thanksgiving through Memorial Day, we run the cabin like a mountain hut. This means that guests will not pay the $150 cleaning fee. Guests during the winter, bring their own bedding and towels and complete a few cabin chores to get the lodge ready for the next guests.
In the summer and fall, guests pay a $150 cleaning fee and are provided with comfy linens, towels, and a cleaner.
There is no trash service on the road where the lodge is located, so guests must pack out their trash or pay a small fee to our cleaner to pick it up in the summer.
Availability
The Yule Creek Lodge is available to rent year-round.
Other Fees
We charge a $150 cleaning fee from Memorial Day through Thanksgiving.
From Thanksgiving through Memorial Day, we run the lodge like a mountain hut. This means that guests bring their own bed linens and towels for the shower. They must also complete a few cabin chores to get the lodge ready for the next guest. There is no cleaning fee during this time.
There is an 8.9% sales tax.
We also request a $300 refundable security deposit. This will be returned to the guest within 2 weeks of your stay, providing there is no damage to the lodge or its belongings.